Psychic Healing and Readings by Marcia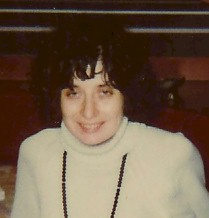 Name: Marcia
Phone: 1-800-811-8118
Extension: 18034
As a child of eight years, my very psychically gifted mother told me that I had the gifts of psychic healing, and the ability to help others using my predictive senses.
As mortal beings, so many of us are so often filled with questions pertaining to the important ones in our lives. Often this revolves around seemingly magical experiences of romantic love, with all its intensity, hope, and bittersweet longing.
Sometimes the spirit focuses on work and careers. Will I be successful in my chose career? Can I continue earning my living at this successful endeavor, or might I need to change certain goals? Will my work be appreciated, or even needed? Or might I need to change goals and perspectives, even though change might seem too hard for some.
Aging can be a wondrous panacea for some, but a time of loneliness, and financial hardship for others. Illness as well as the loss of loved ones, forces us to go through mourning and eventually, come to terms with the person?s passing. However, love remains the greatest healer.
Here are some of our other featured psychics:
Jason - Clairvoyant, Empathic, I Ching, Tarot
Trish - Tarot, Psychic
John-Michael - Metaphysical Author, Empathic
Jana - Psychic, Clairvoyant, Tarot
Tish - Tarot, Crystal Ball
Kara - Past Lives, Numerology, Dreams
Dankita - Tarot, Runes, Spirit Guides,
Nancy - Psychic, Animal Psychic
Edward - Tarot, Karma, Past Lives
Lady Di - Clairvoyant, Ifa Priestess
Jewels - Tarot, Empathic, Clairvoyant
Yashanna - Natural Clairvoyant, Psychic
Shirley - Psychic, Intuitive
Jadan - Astrology, Tarot, Herbs, Dreams