Psychic, Clairvoyant, Live Tarot Card Readings by Jana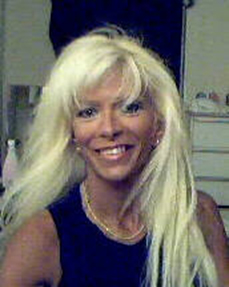 Name: Jana
Phone: 1-800-811-8118
Extension: 18047
I am a psychic, clairvoyant, clairaudient, and reader of the Tarot. At a very young age, my grandmother began teaching me to read the Tarot and tea leaves, but I have always favored the Tarot. I believe the Tarot works best by obtaining the needed information accurately and quickly, which enables me to give you the best reading possible.
Combining my God given gifts, professional knowledge as a certified Life Coach, and my life experiences along with a loving heart and soul, has made me a very sought after psychic. My honest compassionate nature enhances my psychic ability to not only understand, but also help rectify life?s pitfalls. There's also a good chance I've been in a similar situation, so there is never a need to feel judged. You may even find me a bit on the humorous side.
So relax, you'll feel like you've known me forever.
Jana
Here are some of our other featured psychics:
Jason - Clairvoyant, Empathic, I Ching, Tarot
Trish - Tarot, Psychic
John-Michael - Metaphysical Author, Empathic
Tish - Tarot, Crystal Ball
Marcia - Psychic Healing
Kara - Past Lives, Numerology, Dreams
Dankita - Tarot, Runes, Spirit Guides,
Nancy - Psychic, Animal Psychic
Edward - Tarot, Karma, Past Lives
Lady Di - Clairvoyant, Ifa Priestess
Jewels - Tarot, Empathic, Clairvoyant
Yashanna - Natural Clairvoyant, Psychic
Shirley - Psychic, Intuitive
Jadan - Astrology, Tarot, Herbs, Dreams