Tarot, Runes, Past Lives, Numerology and Dream Interpretation by Kara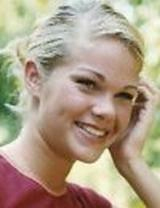 Name: Kara
Phone: 1-800-811-8118
Extension: 19024
Hello! My name is Kara, and I can't wait to assist you on your personal journey!
I provide specialize in tarot, runes, past lives, Karma, numerology, love & relationships, compatibility, dream interpretation, Western/Chinese Astrology and much more!
I have 20+ years of clairvoyant experience, as well as extensive divination training. I am currently a 4th year college student majoring in Psychology.
I am a naturally warm, outgoing, and caring empath who lives for helping others. I will help you see and conquer problems and issues that plague your life and your heart. I will guide you on how to resolve the issues that cause you pain. I will help you see those situations which are holding you back. I will point out the traps and dangers which you set for yourself. The means of which many people live in misery is often created by their own hand. These miseries stop us from achieving our dreams and our goals.
You will learn to develop your own "instincts" that will help guide you the rest of your life path. Our lives are like the pieces of a puzzle. They sometimes are mixed or are missing pieces. I will assist you in putting these pieces together, as well as understanding the "puzzle" of life. I will also try to help you find some of the missing pieces, and create a full picture. Completeness.
I pride myself on being genuine and honest at all times. I will never mislead you or waste your time with false information. Let me be your loving source of guidance, knowledge, hope, and comfort today! I look forward to speaking with you!
Here are some of our other featured psychics:
Jason - Clairvoyant, Empathic, I Ching, Tarot
Trish - Tarot, Psychic
John-Michael - Metaphysical Author, Empathic
Jana - Psychic, Clairvoyant, Tarot
Tish - Tarot, Crystal Ball
Marcia - Psychic Healing
Dankita - Tarot, Runes, Spirit Guides,
Nancy - Psychic, Animal Psychic
Edward - Tarot, Karma, Past Lives
Lady Di - Clairvoyant, Ifa Priestess
Jewels - Tarot, Empathic, Clairvoyant
Yashanna - Natural Clairvoyant, Psychic
Shirley - Psychic, Intuitive
Jadan - Astrology, Tarot, Herbs, Dreams