Clairvoyant and Emotional Empath Readings by John-Michael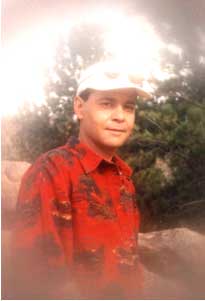 Name: John-Michael
Phone: 1-800-811-8118
Extension: 16008
Hello, my name is John-Michael at extension 16008.
I refuse to bore you with "Metaphysical" terms that you may not understand about me other than to say that I have been successfully in practice for 22 years. I have authored and co-authored many publications in critically acclaimed magazines and interviews concerning my "Gift."
I am clairvoyant and also a deep emotional empath. My history includes working with many agencies dealing with "Dead Files." I have spent 16 years studying various religions and cultures which has broadened my base of understanding. My vast legal background has also allowed me to help my clients with the dealings of legal issues surrounding their daily life.
This wonderful network has allowed me the opportunity to expand my gift to many regions of this great land of ours as well as parts of Europe and Canada. I am proud to say that I have touched many lives over the years here and have been able to give them a new perspective in life. Coming from a deeply rooted Christian family, there were many obstacles that I had to overcome. There is NO question in my mind that this gift is from God and God only.
I format all of my readings so that they are precise and to the point. I will not use language that will confuse any of my clients. I have been called, "The Bill O'Reilly" of this network because I am bold and to the point. I sugar coat nothing. My view about calling this network is to find truth, even if it may hurt. My key goal is objectivity. To remain focused on the need of you, and what that final outcome may be.
I do NOT throw exotic frog bones in the corner of a room or, light exotic incense to do what I do best. I do, however, employ Astrological events and numerology into interpretation as just a guide post to ensure superior quality within my readings. I will only ask four things of you. Name, Date of birth, and State in which you live, and what subject you wish to discuss first. That is it! I will do the rest.
I hope that I can be of service to your needs on a spiritual basis as your selected counselor. I look very forward to hearing from you...
Love and Light,
John-Michael
Here are some of our other featured psychics:
Jason - Clairvoyant, Empathic, I Ching, Tarot
Trish - Tarot, Psychic
Jana - Psychic, Clairvoyant, Tarot
Tish - Tarot, Crystal Ball
Marcia - Psychic Healing
Kara - Past Lives, Numerology, Dreams
Dankita - Tarot, Runes, Spirit Guides,
Nancy - Psychic, Animal Psychic
Edward - Tarot, Karma, Past Lives
Lady Di - Clairvoyant, Ifa Priestess
Jewels - Tarot, Empathic, Clairvoyant
Yashanna - Natural Clairvoyant, Psychic
Shirley - Psychic, Intuitive
Jadan - Astrology, Tarot, Herbs, Dreams