Tarot, Karma, Past Life and Psychic Readings by Edward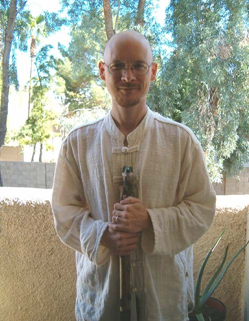 Name: Edward
Phone: 1-800-811-8118
Extension: 18059
Edward is a natural psychic and has been doing psychic readings for the better part of 6 years. He is also a trained remote viewer, certified tarot reader, certified Kundalini yoga instructor and is a level 2 Reiki practitioner. Edward has also had extensive training with The American Temple, a modern day mystery school.
Happily married and living in Americas southwest, Edward is strongly committed to his spiritual path and the empowerment of humanity.
Specializing in issues of the heart, relationships, karma and past lives, Edward is here to help.
Here are some of our other featured psychics:
Jason - Clairvoyant, Empathic, I Ching, Tarot
Trish - Tarot, Psychic
John-Michael - Metaphysical Author, Empathic
Jana - Psychic, Clairvoyant, Tarot
Tish - Tarot, Crystal Ball
Marcia - Psychic Healing
Kara - Past Lives, Numerology, Dreams,
Dankita - Tarot, Runes, Spirit Guides
Nancy - Psychic, Animal Psychic
Lady Di - Clairvoyant, Ifa Priestess
Jewels - Tarot, Empathic, Clairvoyant
Yashanna - Natural Clairvoyant, Psychic
Shirley - Psychic, Intuitive
Jadan - Astrology, Tarot, Herbs, Dreams